I went and bought the necklace display, leather necklaces, & white boxes to put my pendents in. I plan to put my logo on the white boxes & ill make business cards soon.
Also I received my gift from the craft exchange....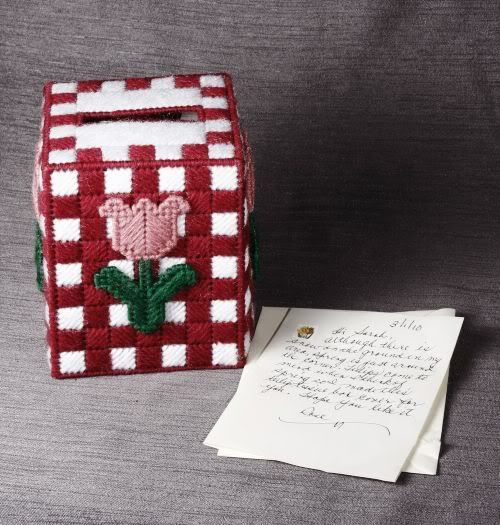 So I suppose its safe to post the photo of what I made for the exchange...